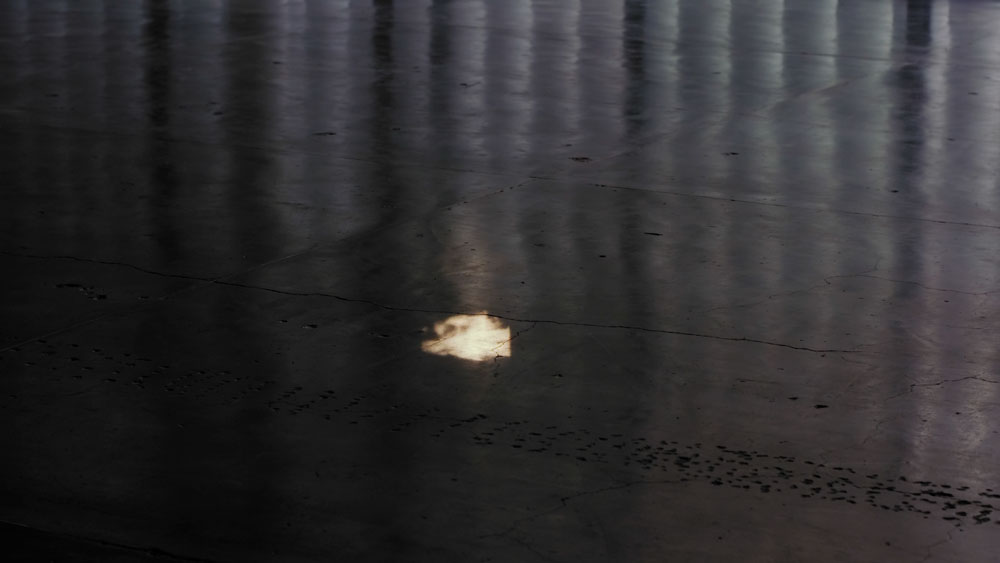 Legenda: Maria Laet, Abismo das superfícies II [Abyss of Surfaces II], 2018. Video still, 3'44''. ©Courtesy of the artist
I identify with and am fascinated by the things that live in silence, which happen without being noted, in parallel to a world that speaks loudly. It is an intuitive process, as if this universe had called me to a dialogue.
When I came here to the Bienal Pavilion, I was struck by the immense void created by the very impressive, imposing architecture. And precisely because everything is so large and important, my attention was drawn even more to the subtleties of this empty space, to what is most fragile and silent in this context, what is not being seen. The contrast between these worlds, and where they meet, is very powerful for me.
I think that, in my work, attention has a lot to do with a thought that wanders, like a daydream. In the daydream you find what concerns you, without seeking for it. It is a kind of attention that allows itself to find what it will. [ML]