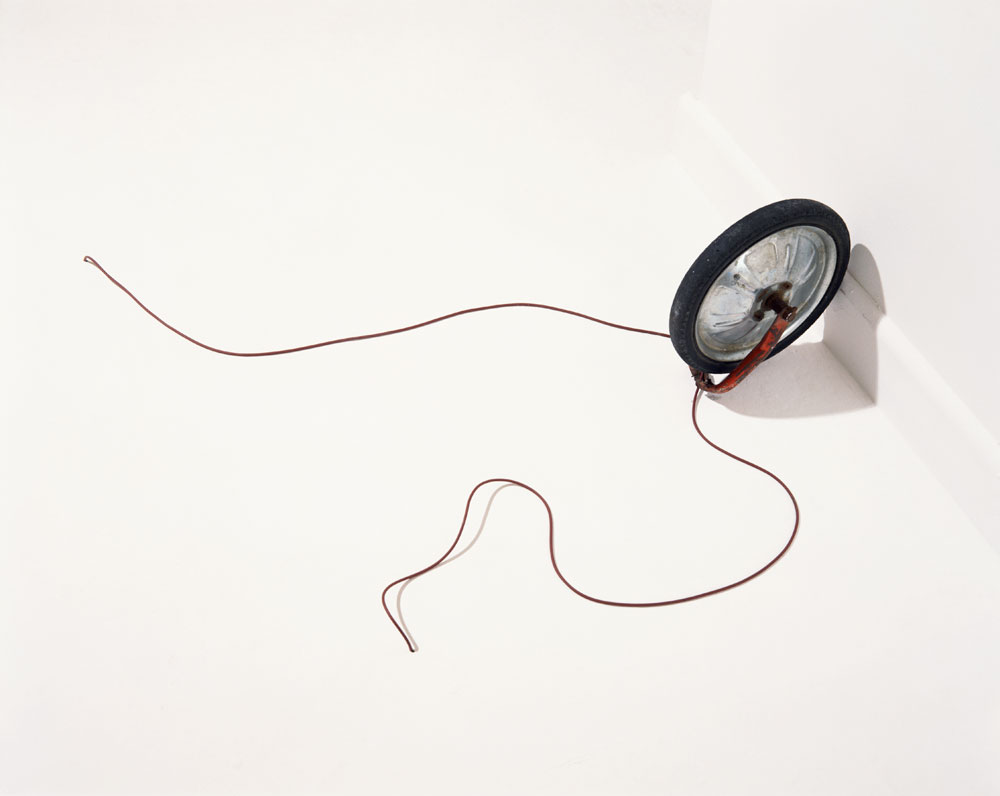 Legenda: Lucia Nogueira, Ends Without End, 1993. Collection: Espólio de Lucia Nogueira. Photo: Dave Morgan
Although born in Brazil, Lucia Nogueira's career took place in London. Having trained at the Chelsea College of Art and then at the Central School of Art and Design, she became an important part of the London art scene of the 1990s, where she lived until her untimely death at the age of 48.
Nogueira's works create an unsettling sense of suspension and unfamiliarity with everyday objects. She brought pieces of furniture, crates, plastic tubing and glass into mysterious and compelling conversations, which seem to offer more questions than answers. As a Brazilian living in London, she spoke of the sense of displacement and questioning that comes from living in a different culture where the everyday and obvious can become confusing. Perhaps as a consequence of this displacement, language is a central reference in her works, and the English titles often play with double meanings and the idiosyncrasies of grammatical terms in this language.
Although she was a valued and respected member of the British art scene – an "artists' artist" – her work is relatively unknown in Brazil. This selection of some of her most iconic works seeks to introduce her work to an audience in her native country, to hopefully create a new dialogue with recent Brazilian art history. [GPB]